Sarah, my friend, who blogs at Sew Me has kindly nominated me for a Sunshine Award.
It's aim is to pass on a bit of happiness and to be a bit of fun where you answer a few questions and link to some blogs that you want to pass the sunshine onto. Thank you Sarah for thinking of me.
So here is a little bit more about me:
Favourite colour - I just love yellowy green with pink (am I allowed two?).
Animal - I am a cat lover and have always had a cat. Our present one is a rescue cat and is minute. She was the runt of the litter left in a dyke to die. She and her brothers were rescued by the local postman. She follows me around the house and is a real companion.
Number - I don't think that I have ever thought of having a favourite number. If I ever have to pick one then I would pick 7, as my birthday is on the 7th.
Drink - I am definitely a tea drinker but I like a prosecco
in warm weather!
Passion - Well I love sewing and cannot imagine what I did eighteen months ago before I got the sewing bug. I am also a bit strange too as I like studying and learning. Perhaps this is because I did my degrees when my children were little and the effort was huge.
Giving or getting - Ooh I love both. There is something so special when you watch someone unwrap a present but I also love receiving presents. I think that birthdays are special and always look forward to mine (with or without presents)!
Favourite Day - receiving my PhD and seeing my 'men' up on the balcony looking proud of me.
Favourite Flower - Freesias or any flower with a fragrance.
Now you know a little more about me I am going to pass on this little Sunshine Award to four others (before they are picked by anyone else!).
I hope that you girls don't mind sharing some random facts about yourselves with your readers. I hope that you have a little sunshine in your lives, as the weather isn't providing us with any at the moment!
I also need to remind you all that the 'Let's Get Acquainted' Blog hop continues this week with the four blogs being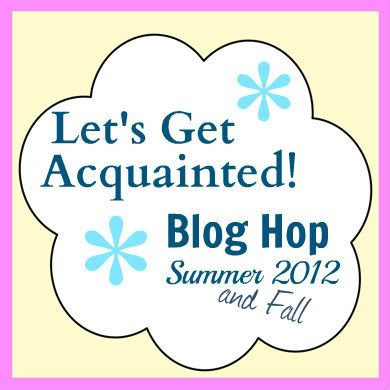 Svetlana from Sotak Handmade
Please go and check them out and leave them a comment.