My monthly machine quilting class was last week, and with some extra work over the weekend, I have managed to put the whole of the quilt top for my Modern Retro quilt together.
Mod Retro Quilt
The border is quite busy but it is balanced out by the plainer blocks.
My aim is to try to finish this in time to give it to my niece, as a present, for her 18th birthday which is in June. I will have a little extra time to get it completed, as we won't be able to visit until after her birthday.
Have you noticed that this quilt was photographed against the trellis in a shadier part of the garden? I mentioned to my husband that the washing line was not the ideal place to take photos, as when the sun shines the photos look all washed out. His solution was to put some hooks along the top of the trellis for me. Genius!
The Let's Get Acquainted Blog Hop continues today
w
ith the hop jumping to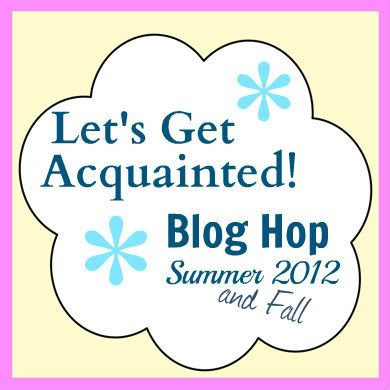 Please hop on over and visit their blogs. The Blog Hop is designed to highlight new blogs so go and say 'Hi' to Heidi and Amy.
I am also going to advertise where we jump onto this Thursday. I have a really full Thursday so don't know whether I will have time to blog. So that you don't miss where to go we are due to visit, the Thursday hop the links are below.
My aim today is to baste my Modern Retro quilt ready for quilting next week (time too short this week!)